With the invention of the internet, learning a skill is no longer reserved for those with access to higher education or a lengthy stint in the dark room. With a little bit of patience, curiosity, and a willingness to try, you can learn just about anything on the web, including photography. Here, we've compiled seven (plus a bonus tip!) resources for learning photography without a degree.
---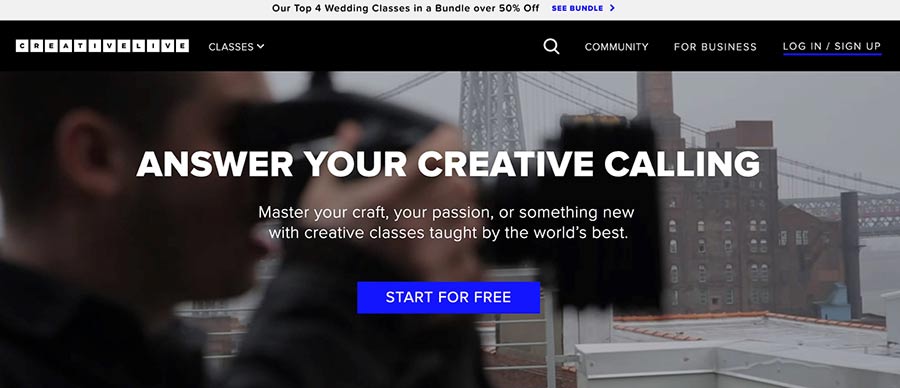 CreativeLive is the brain child of photographer and entrepreneur, Chase Jarvis. CreativeLive has live streaming instructional videos showing you how to master many topics. Photography courses range from Introduction to Studio Lighting, to Fashion Photography Posing, to Using Off Camera Flash.
There are even classes on the business and marketing side of photography, for those of us who are making a paying career out of our passion. With over 700+ creators hand-picked to be instructors, there is something for everyone.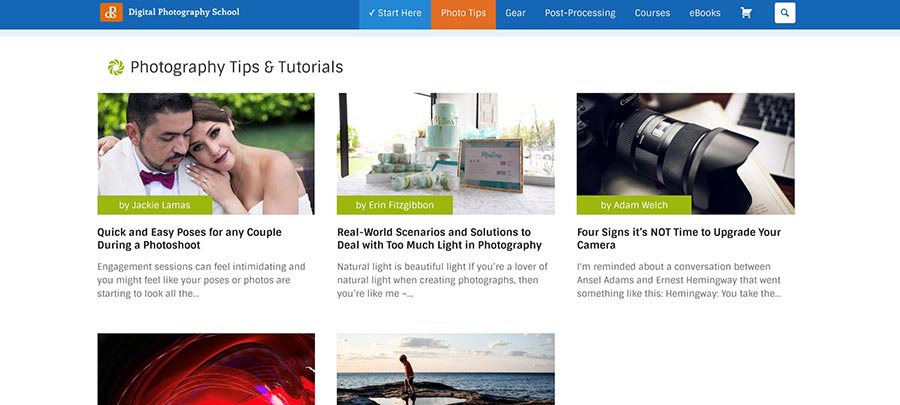 Digital Photography School is another industry favorite, and for good reason. With tutorials written by professional working photographers, you're getting real life tips and tricks to try on your next photo shoot.
I personally love Digital Photography School because it's easy to search for a specific issue or skill you're trying to learn. Want to master back button focus? Plenty of tutorials with great visual examples. Curious to try new composition techniques? Search for composition and a whole list of tutorials will help you master this element. While the layout isn't as flashy and cool as CreativeLive, this website has plenty of substance to make up for it.
Exposure Guide is a great resource for beginner photographers. If you're just learning the basics, they have a great photography basics posts that break down camera buttons, metering modes, the exposure triangle and more.
I'm a particularly big fan of their tutorial on file formats. Additionally, Exposure Guide has great information on cleaning and maintaining your gear, which is an often-overlooked skill for newer photographers.

You can learn anything by using YouTube, and photography is no exception. Whether you're interested in family portraiture, photographing the Northern Lights, or learning about a Rembrandt lighting pattern, YouTube will have the answer.
If you are overwhelmed with where to start looking, Fstoppers and SLR Lounge are both well-established channels with a plethora of well-rounded content. Zach Arias is well known for his free content on YouTube as well, with over seventy thousand followers. His tutorials on how to use one light to create dramatic portraits are great, and easy to follow.
The great thing about YouTube is that even if you're stuck on something basic, but frustrating, you can search and quickly find an answer. For example, if your camera won't auto focus, but was working just fine two days ago, there's likely a simple answer. Turn to YouTube and save yourself hours of frustrating fiddling with your camera.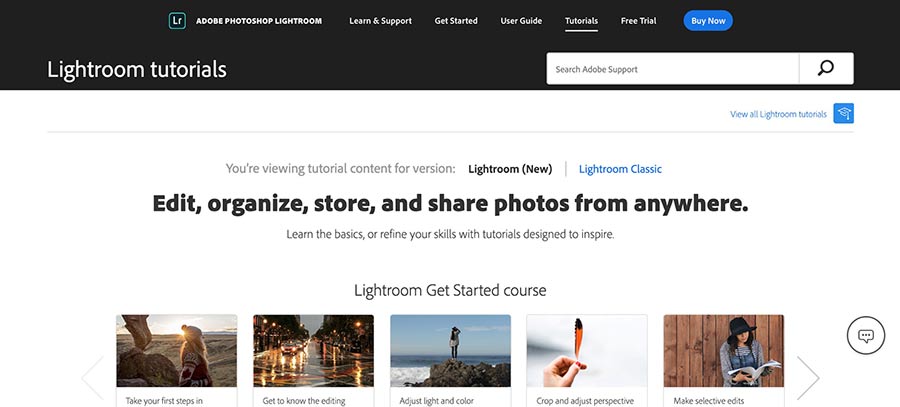 Adobe is considered the standard for editing and processing software in the industry, with Photoshop and Lightroom being favorites for professionals around the world. However, these powerful software tools can seem overwhelming and downright frustrating when you are new to using them.
The fastest way to get past that fear and to start using them to enhance your photos is to take advantage of the free tutorials that Adobe posts on their website. Start by learning how to cull, catalog, and curate your images, and move on to more advanced skills. Removing backgrounds, swapping faces, and fixing exposure errors are just the tip of the iceberg to what you can accomplish with Adobe.
Most people will never use these editing platforms to their full potential, so there is always more to learn.
Your Camera Manual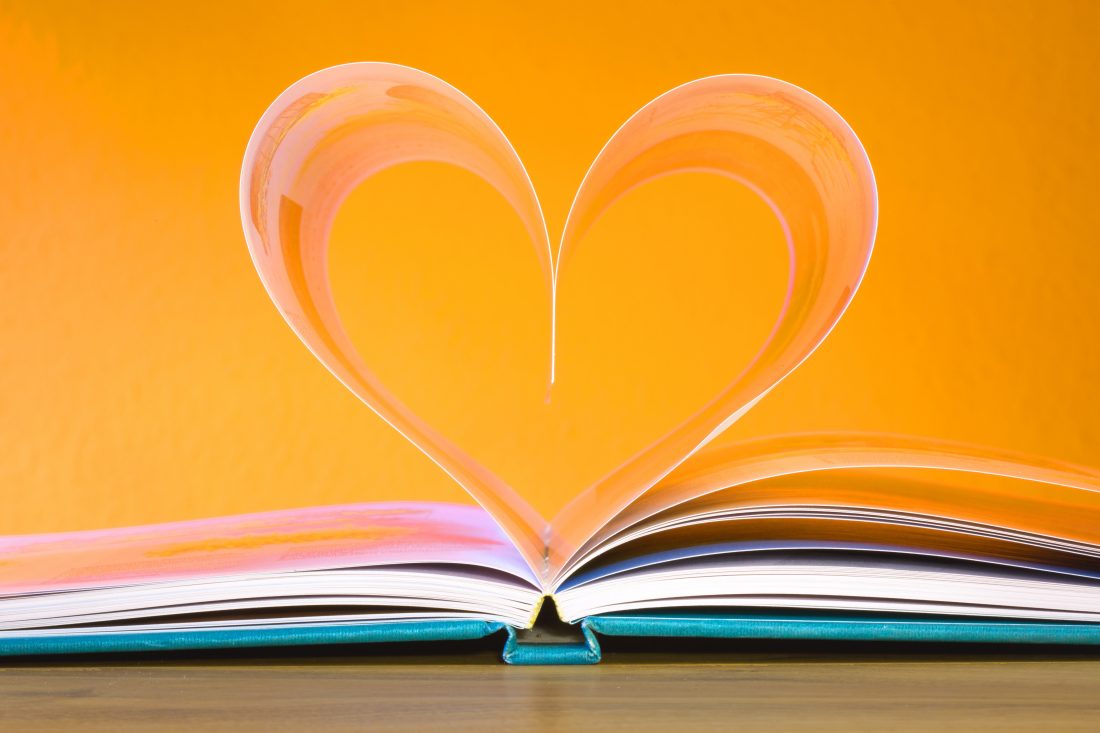 This is the least exciting and flashy answer, and often the one no one wants to hear. However, camera manufacturers pack a lot of useful information into those manuals, and you're going to learn a lot by reading through it.
Every photographer should read through their camera manual when they first purchase and bring it home, and then keep it handy for reference whenever they are shooting. Even when your hands know the buttons by memory, you can still find yourself on location, struggling to get your subject lit correctly. This is an excellent time to pull out your manual, and see what the experts suggest.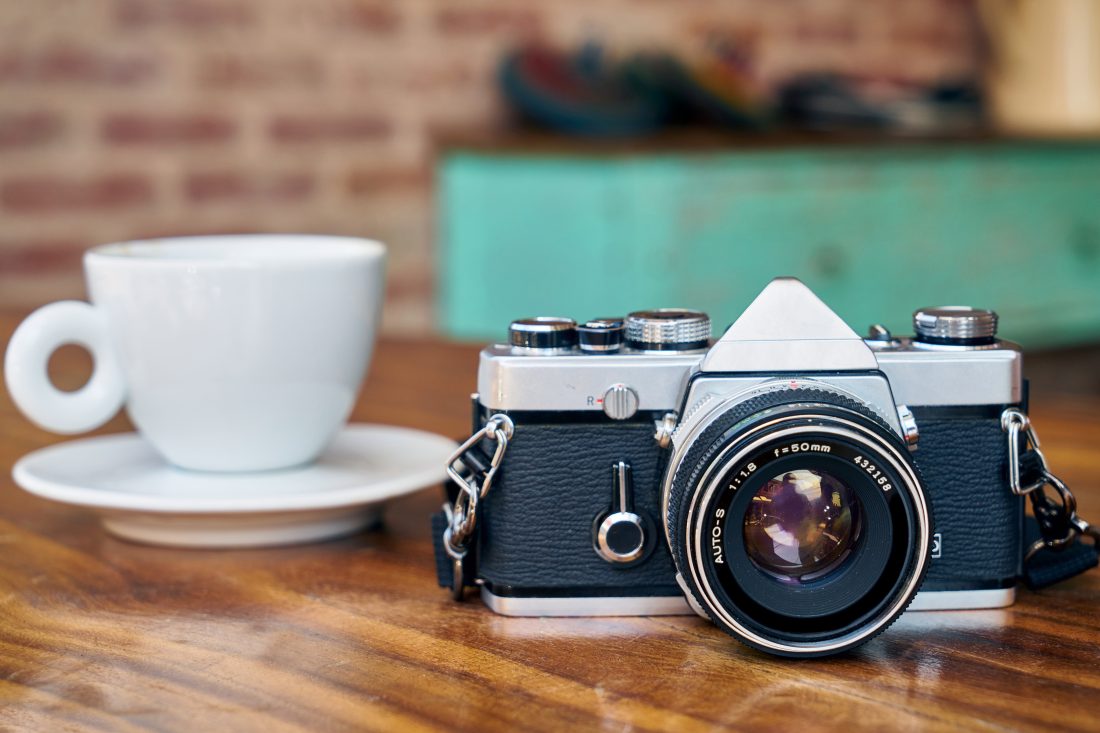 ISORepublic is a great resource when you're looking for inspiration for new photo techniques you may want to learn. I once had a photography instructor who had us choose images from a magazine, and try to recreate the lighting in studio. Using the free high-resolution photos on ISORepublic in the same way, you can learn to see and shape light like the professionals do.
Learn by Doing
Lastly, there's no resource or degree that will teach you photography like actually taking photos. Use your camera. Every day. Bring your camera with you everywhere. Take photos in all sorts of environments, under all sorts of circumstances, in all different light.
Beyond that, review your photos, critique them, and continue learning. These sources are great for inspiration and when you have questions, but you cannot learn to be a great photographer without actually practicing your craft.
It's been said that to master a skill like photography you must practice it for ten thousand hours, so what are you waiting for? Click one of the links above, and get practicing!