If you're a photographer, when going on a trip, it's likely you consider taking all of your equipment with you. However, that's not always feasible. Sometimes, you need to pack light. Thankfully, it's likely you have a smartphone right in your back pocket that you can use to take fantastic photos, too. The key here is knowing how to use your phone. That's why we've put together an action-oriented list that'll walk you through how to capture the best cellphone travel photos possible.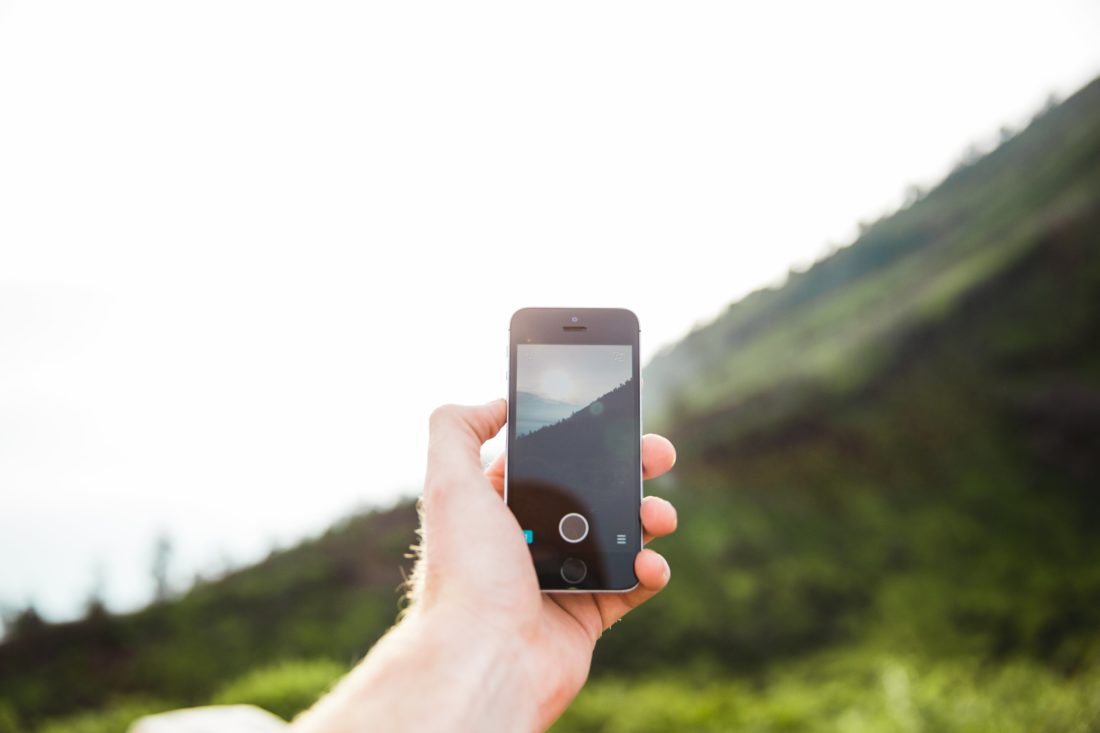 Wipe the Lens
Before you are set to take photos it's vital that you give your phone's camera lens a good wipe down. The lens on your phone gets smudged fairly easily so taking this initial step is vital if you want clear, crisp photos. Plus, it saves you a lot of effort on edits.
Consider Stabilization
Another factor to keep in mind is image stabilization. This helps to prevent blurry photos. Bringing along a portable tripod is a great way to ensure your images are stabilized, framed properly, and devoid of artifacts. This is also essential if you want to take panoramic photos. Yes, this means you'll need to tote along an extra piece of gear but smartphone tripods are small.
Use burst mode
Another thing you can do is to use burst mode on your cellphone camera. This is a surefire way to ensure you get clear, high-quality pictures, as at least one of the photos in the burst will be in focus. This is also a great way to ensure you get the best shot when the subject of your photo is in motion. Then, you can select from several images to pick the one that best captures their action.
External Lenses
Another thing you can do to capture higher-quality cellphone photos is to use external lenses. Yes, this means you'll have to tote yet another thing around. But the end result will be more than worth it. There are many smartphone-specific lenses available that make it easy to capture wide-angle photos. It's something to consider if you're interested in taking landscape photos, especially.
Waterproof Case or Pouch
One thing you won't want to forget is a waterproof case or pouch. Even if you don't plan on taking photos underwater, having these items on hand means you have the option should the opportunity arise. It opens up your photography to a level of adventure that you wouldn't otherwise be able to attain. So, a waterproof case with a lanyard on it is a great way to have your phone at the ready to capture some truly awesome shots.
Bring Extra Memory & a Charger
Can you think of anything worse than being prepared to take a fantastic photo only to find that your phone has run out of memory? Or that the battery is almost dead? Don't get caught in this situation by preparing in advance! Always pack a charger and extra memory, either external memory or cloud storage, to ensure you're able to capture every single photo you want to take.
Lighting
Pay attention to lighting in your camera photos as well. Play around with the brightness settings for your photos. But most of all, take advantage of natural lighting when you get it. The coveted golden hour is always a fantastic time to snap photos.
Avoid Zooming
Though zoom is an available feature on phone cameras, it's not necessarily one you should make use of. That's because digital zoom is an image processing technique that results in lower-resolution, worse-looking photos. Move closer to the subject of your photo, if you can, to take better pictures. Then, since the resulting image will be a higher resolution, you can crop it down to feature the area you want to highlight.
Use Gridlines
One thing you may wish to keep in mind is a traditional rule of photography: the rule of thirds. And in that vein, you can use gridlines to capture images that have better composition. This will give you a sense of how to frame a shot, where the subject should lie in the frame, and so on. Most smartphone cameras come with a built-in gridlines feature that you can turn on and off.
Take the Best Cellphone Travel Photos Possible
With these tips in mind, you can take better cellphone travel photos, easily. There's really not much work involved here if you have these ideas in your back pocket. And the convenience of just getting to pull out your phone (which you already have on hand) is unparalleled. Here's to taking some truly spectacular photos in your near future.
Be sure to check out our tools for editing cellphone photos next!